Lost Worlds
Posted on 12 November 2014
My big project for 2014 is a 3D adventure TV series for Discovery channel called "Lost World's with Monty Halls & Leo Houlding". We're shooting 6 x 60 minute episodes doing wild stuff in wild places, oh and looking for wildlife too. It'll be on Sky 3D & Discovery channel January 2015.
---
Lost Worlds with Monty Halls & Leo Houlding aka Broke Back exploration...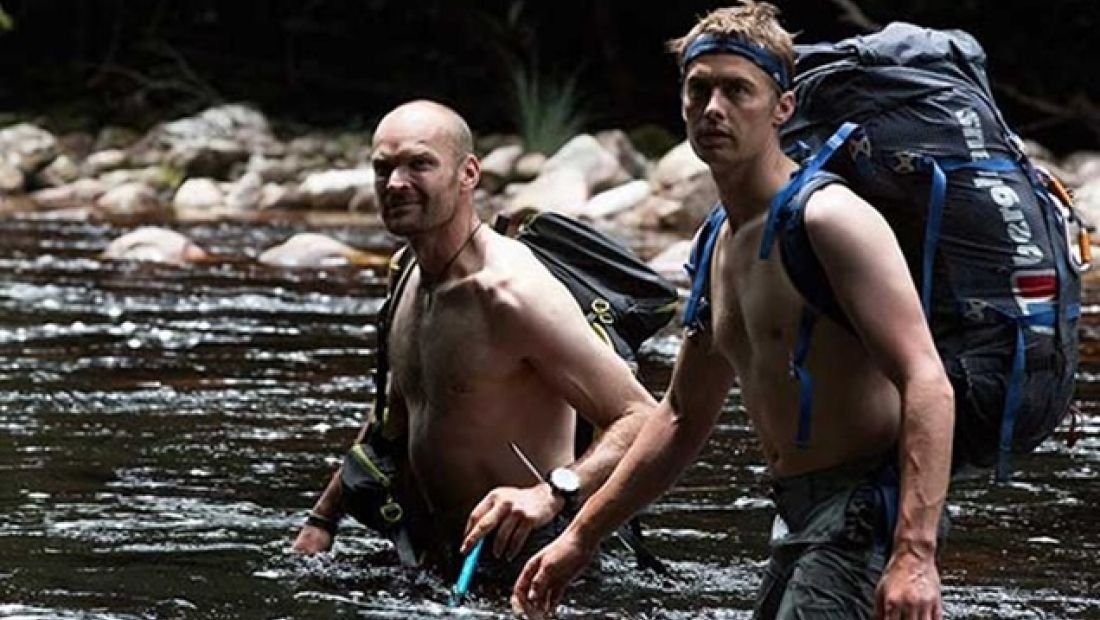 ---
To quote the ever understated TV blurb:
"In this series, natural historian and adventurer Monty Halls teams up with explorer, survival expert and pioneering climber Leo Houlding. Leo's extreme climbing experience coupled with Monty's incredible adventurer skills and scientific knowledge make them the perfect team to reach these dramatic areas AND document these natural wonders. Leo and Monty are not just exploring the unknown in Lost Worlds, but truly getting to grips with the ecology and wildlife that surrounds them. They reach the heart of these dangerous locations, home to some of the greatest natural wonders, stunning landscapes and extraordinary creatures,"
---
The dynamic duo finally reach the sink hole know as The Secret Garden deep inside the worlds largest cave network - The Mulu cave system in Borneo. Nice double chin, I really hope Discovery use this one for the billboard campaign...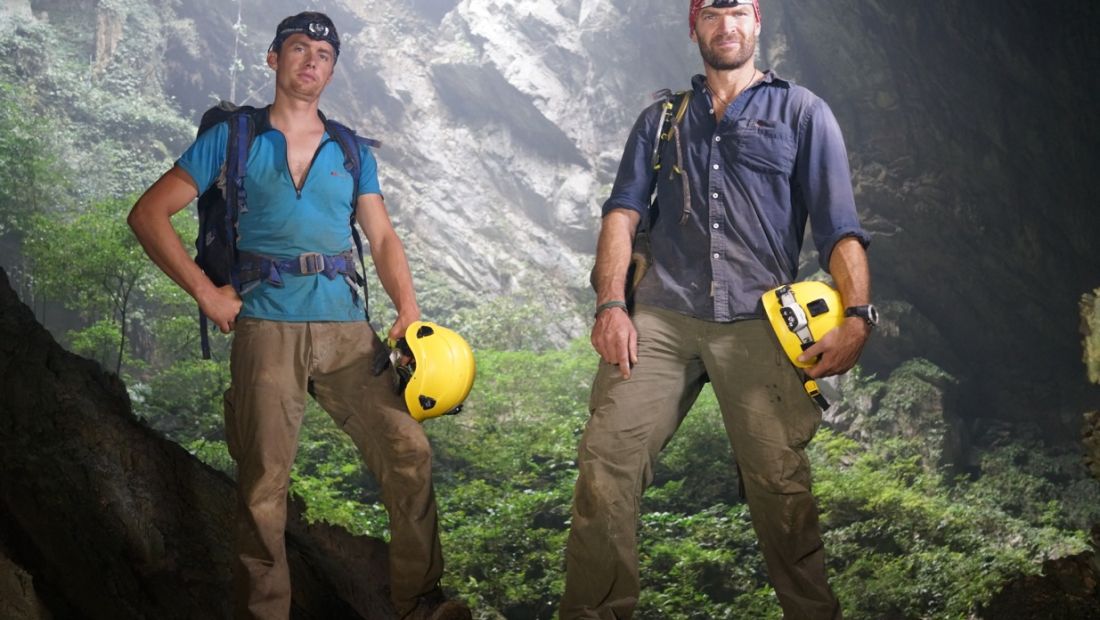 ---
We've completed the first two shoots filming two shows in the Amazon jungle of Guyana back in April and I've just returned from filming another two shows in Borneo.
During the initial meetings I had some concerns, adventure TV production is a far cry from my usual expedition scene generally involving lots of people from a TV / city-slicker background and mountains of kit.
Add to that the 3D element which basically means twice as much faff and even more stuff then top it off with an insanely tight schedule requiring us to produce 8 minutes of broadcast quality 3D TV per day, with a team of people who don't know each other and you've a recipe for a miserable experience.
---
The glitz & glamour of the silver screen. Director Bosie Vincent, Cameraman Jimmy Surette and Producer Patrick Greaves prepare for a scene.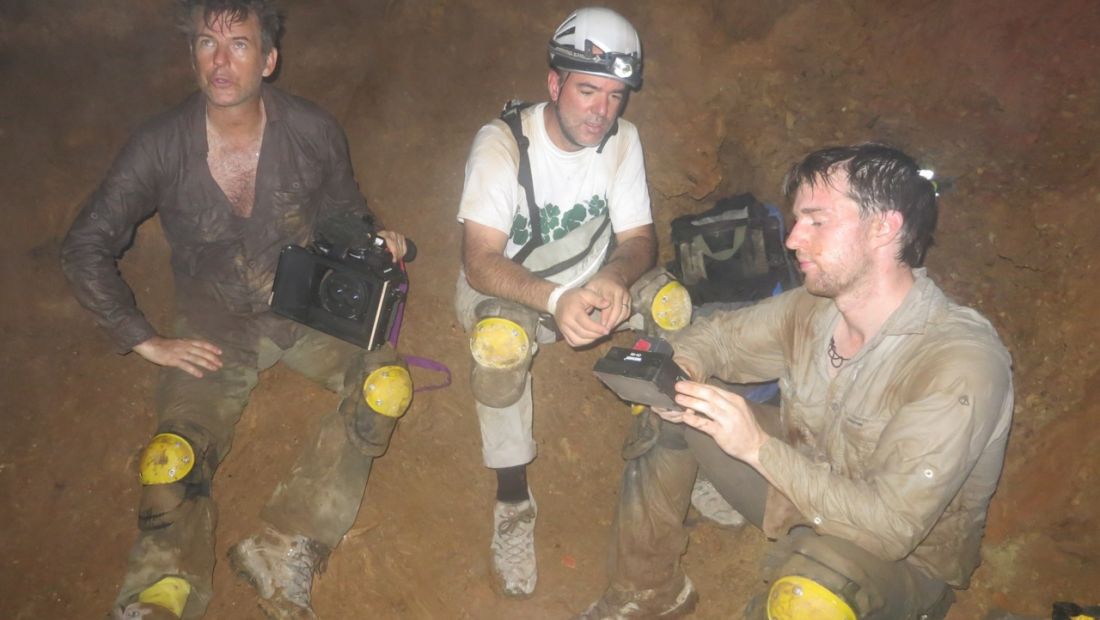 ---
Thankfully although it's been a massive challenge we've lucked out with an amazing crew of hard working, talented people and the seven weeks we've spent in the field have not only yielded some great TV but have been an amazing, educational & enjoyable experience.
We've been to places that nobody has ever been before, climbed virgin big walls deep in the jungle, descended into the death pits of giant waterfalls, wrestled huge dinosaurs (well Black Cayman), explored new passages in the largest cave system in the world and discovered a species of frog that is quite possibly new to science.
---
I've worked on over 50 different TV productions over the years and for sure this has been the most adventurous. We've spent more than half the time during the shoots working out of remote production field camps of which Indiana Jones would be proud, sleeping in hammocks, underground wallowing in bat shit, high in the canopy of tropical trees or on giant cliffs. We've been on the most gripping/exciting bush flights ever around Mount Rorima and the Tepuy's of the Guyanan highlands, I've skydived out of helicopters and been long-line extracted from the middle of nowhere, nearly drowned swimming across flooded rivers, been attacked by army ants and swarms of bees, captured deadly snakes and spent some unforgettable days in far out places with friends old and new.
All in all a pretty damn cool job!
---
Oshi Waterfall a beautiful, 700ft high bag of choss in remotest Guyana, where no man has been foolish enough to go before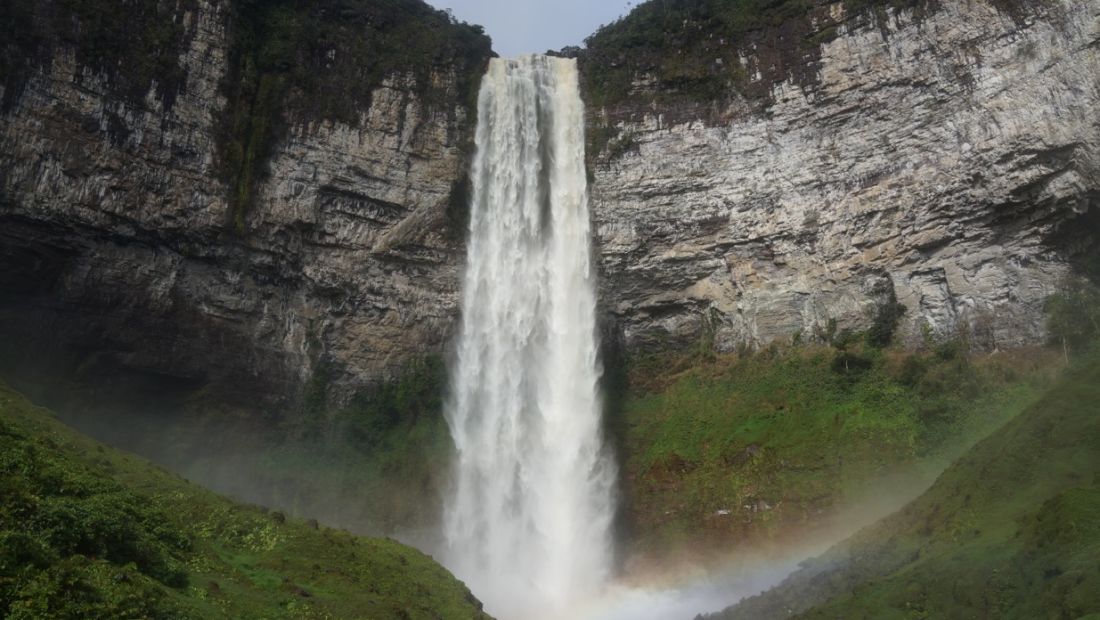 ---
We have lift off! Monty & Leo being long line extracted by helicopter out of the Amazon. Since watching the late, great Robin Williams do this in Good Morning Vietnam I have always wanted to try it. Another tick off the Adventure List!